Metro Metro
With the first edition of Metro Metro Festival in less than three weeks, we continue to amaze you by introducing new artists in the line-up. We have great names for our headliners but also local artists that you have to know. Before the festival, read this article to be familiarized with our local talent.
KGoon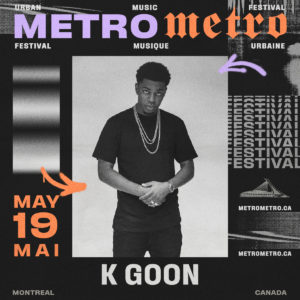 KGoon's sound is inspired by rappers like Future to offer us songs like 100Bandz, his greatest hit with over 400 000 views on Youtube. His latest EP, Next Chapter, produced mainly by Drilla, represents the KGoon vibe. Of his new songs, we urge you to listen to Make a move.
MB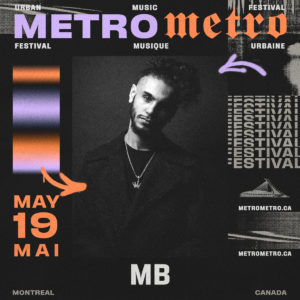 Member of 5Sang14, a Montreal based group, MB is really known around town. He was first musically known for his first EP called "Couvre-Feu". Later on, in 2018, he released the song Sourire Kabyle. To be festival ready and to better know this artist, listen to Pour la vie and to his new collab with Gaza, Oh Mama.
Laurence Nerbonne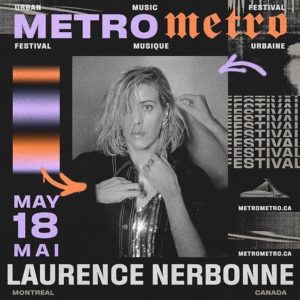 Originally from Gatineau, Laurence Nerbonne made her name with her first album called XO in 2016. You probably heard her song Montréal XO that was chosen by Apple during the promotion of the iPhone 6S. Recently, she released her second album, Feu. To get a taste of her music, listen to Semblant.
MTLord

His ability to rap faster than the regular beat flow is what makes him different than others Montreal rappers. In 2016, his song Empire gave him a lot of visibility. Since then, he released an album called Lord of the Ring, and this year, his new EP, Gold Spirit.
Dead Obies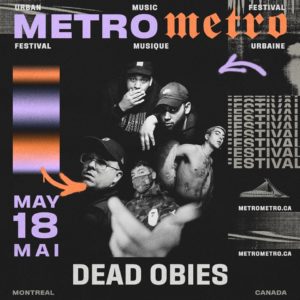 Dead Obies, a Canadian group originally from Longueuil, will be at Metro Metro Festival for the first edition. This group stands out by their using of Franglais in their lyrics. Formed in 2011, Dead Obies has six members: Joe Rocca, Snail Kid, 20SOME, O.G. Bear et VNCE CARTER. With their music style « post-rap » and hip-hop, this group will give an incredible performance! Do not miss it! By the time of Metro Metro, you can listen to their songs by clicking here.

FouKi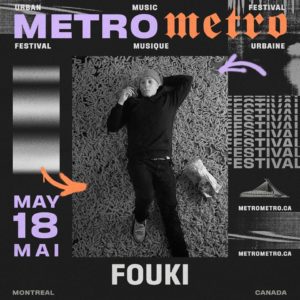 Léo Fougères is 21 years old and a Montreal rapper that lived in the "Plateau Hess". His music style that varies between trap, reggae and old school is really popular and made him Rapper of the Hour in Quebec. To know more on the Zayventures of FouKi at Metro Metro, click here.
"A verse exclusively in french, it's nice, but the mix between the two languages is better. I see more colors to it, it adds something and it represents my reality." [free translation] — FouKi
Tickets
Purchase your tickets now because weekend passes are already 95% soldout: the first edition of Metro Metro Festival in Montreal will be insane! This is a "do not miss" weekend, so purchase your tickets now by clicking here.