Many of you asked and tried to guess.. It's finally time for us to reveal the second phase of Metro Metro Festival's line-up.
So here it is, the almost-complete line-up was released this week-end for everyone's enjoyment.
We worked hard to make sure the Festival will be memorable and representative of the urban scene, not only in Montreal but nation and worldwide as well.
In addition to the international artists that have already been announced for the Festival, there will also be Quebec and Canadian artists on the Esplanade's stage. Among them, Sans Pression, Enima, Zach Zoya, Langston Francis, Skratch Bastid, Mike Shabb, Kevin Na$h, Laurence Nerbonne, MTLord, Just John x Dom Dias, Dj Crowd, Dolo and Spitty.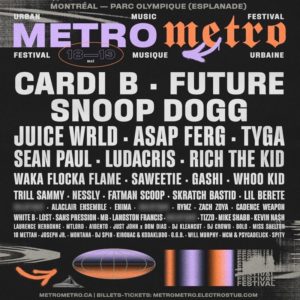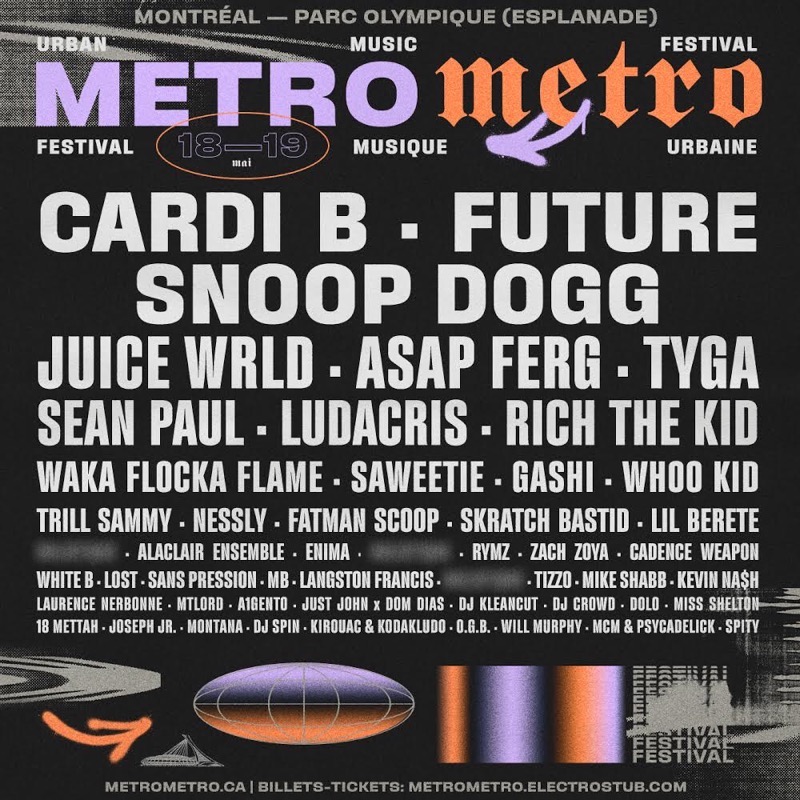 As you can see, there are still three names to be release, so stay tuned for more surprises !!
🎫Week-end passes are already 85% SOLD OUT.
Hurry up, cause with that kind of announcement, tickets will sell themselves.
There are also daily passes available to assist at the first edition of the Metro Metro Festival.
We'll see you next month, for two epic days at the Olympic park's Esplanade !! 🎧